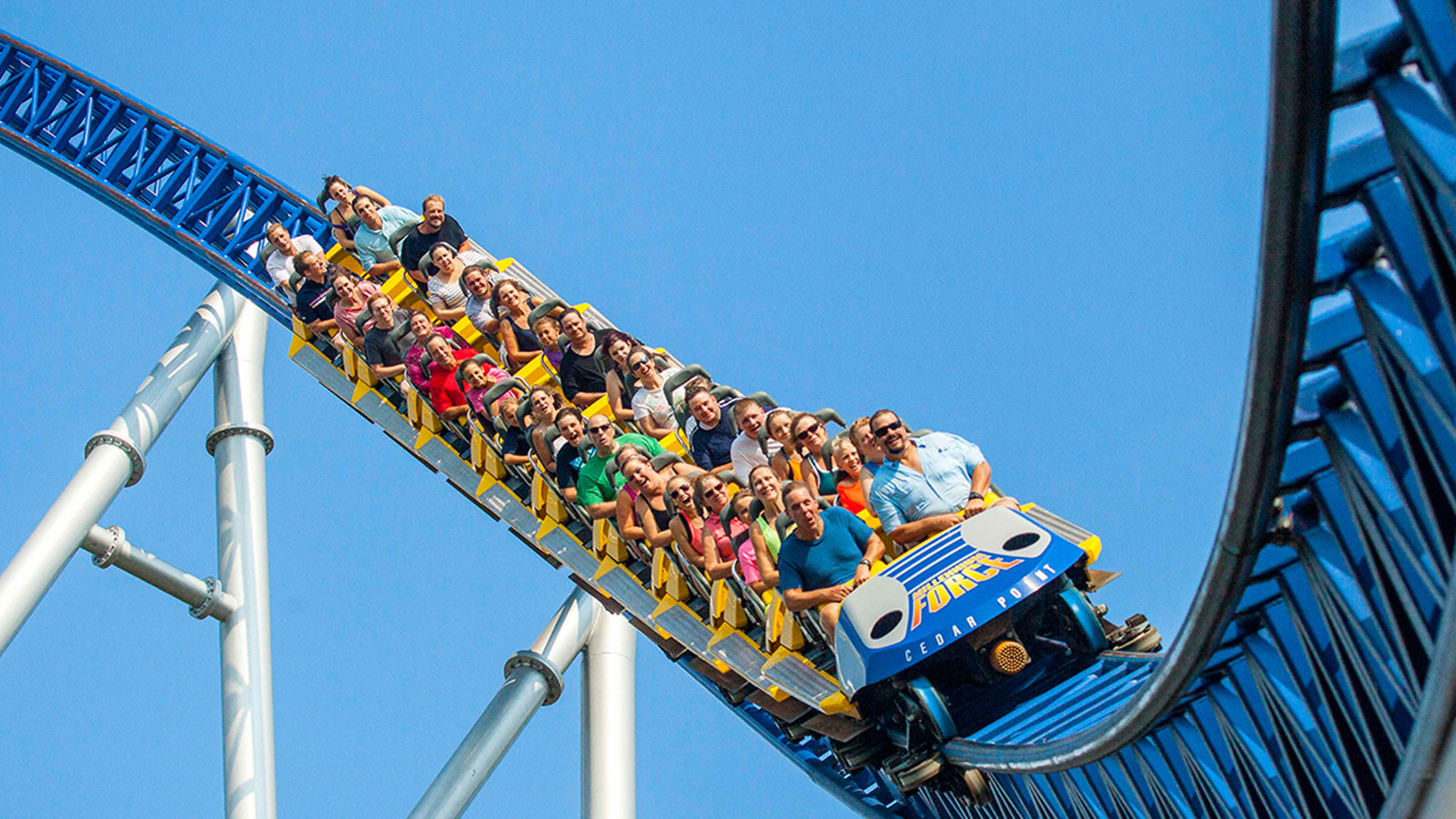 Faith and Rollercoasters
Let's face it- sometimes the Christian journey can feel like a rollercoaster ride. It is exhilarating, exciting, and yes sometimes downright scary.
I think about Abraham…life took a turn when he left his homeland, another turn when he was promised a son, another turn when was asked to sacrifice his son.
David was anointed as king but wouldn't take the throne for years. David would experience great victory over Goliath, then great defeat as he gave into temptation with Bathsheba. He lost his son, then was restored to God.
Even Jesus in his ministry had what must of seemed like a rollercoaster ride…
He was baptized and surrounded by God's presence and then spent 40 days in the wilderness fasting, praying, and resisting the temptations of the devil. He performed miracles, then he found out John the Baptist has been beheaded. He taught and then was rejected by his own family. He had the last supper, then died, then rose!
For us it can be like that. We dig into God's word, we pray, we serve him in different ways, we worship and have fellowship with other Christians. We get so close to God we look around and scenery is breathtaking. We get on a spiritual high, we feel at peace, yet excited and nervous about what is to come.
And then the life drops us, and leads us through a series of twists and turns. There is stress in a relationship that may change it forever. We feel spiritually drained as we have used every ounce of energy fighting a battle with the enemy.
Here is what I want to encourage you with today.
The journey with Christ is filled with highs and lows.
It doesn't always go like we think it should.
While it may be completely frightening at times, we can know that we are always safe in the hands of him who loves us completely.
The loops life gives us, really do make us appreciate the calm serene times.
We can take joy in knowing, that one day the ride will be over and we know how it will end, in the presence of Christ, spending all eternity with him.
So whether life has you at the top of hill, or going through a series of corkscrews, know that God has you in his hands, stay close to Jesus, and hang on, its going to be a wild ride!